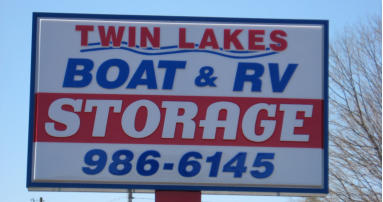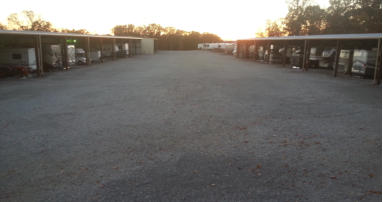 Twin Lakes Boat & RV Storage
This Convenient and Modern Facility Offers:
Twin Lakes Boat & RV Storage
Looking for the perfect secure storage
solution for your boat or recreational
vehicle?
Twin Lakes Boat and RV Storage
wants to be
the solution
for you! We
focus on making the ownership of your
boat and RV an enjoyable experience.
Our storage facility is located in Lenoir
City, TN, Exit 81 from I-75 and just
across Fort Loudon Dam, located within
½ mile
from different boat ramps and
within 5 miles to I-40 and I-75. We are
a family owned business and we offer
both covered and open storage with
24 hours/7 days per week accessibility.
Our secure facility is easy to navigate
due to the convenient location and
wide drive aisles
.
Twin Lakes Storage
offers reasonable and affordable rates.
Please call for rates for your specific
recreational item.
Twin Lakes Boat & RV Storage
SCHEDULE A SITE VISIT TODAY!
550 Jackson Bend Road
Lenoir City, TN 37772
40' and 50' Covered Spaces
20-30 Amp Electrical Hook-Ups
Located within 1 mile from 3 bodies of water
Easy To Navigate – Wide Drive Aisles
Covered And Open (Uncovered)
Storage Spaces Available
Before you rent
any other storage space….
CHECK US OUT FIRST!
Being RV owners ourselves, our experience makes the difference!
Ph: 865-986-6145
Contact: Al or Angie
Conveniently Located Near:
Tellico and Ft. Loudon Lakes

The Twin Lakes Storage facility is the best we have found not only in
East Tennessee but also in the Austin, Texas area. The facility has
more features than we have seen anywhere - wash station, dump station,
and water and air stations. Because of that, we can drive our RV out
of Twin Lakes Storage and hit the road, with no extra stop necessary.
We have been with Angie and Al for 7 years and highly recommend them
and their facility.